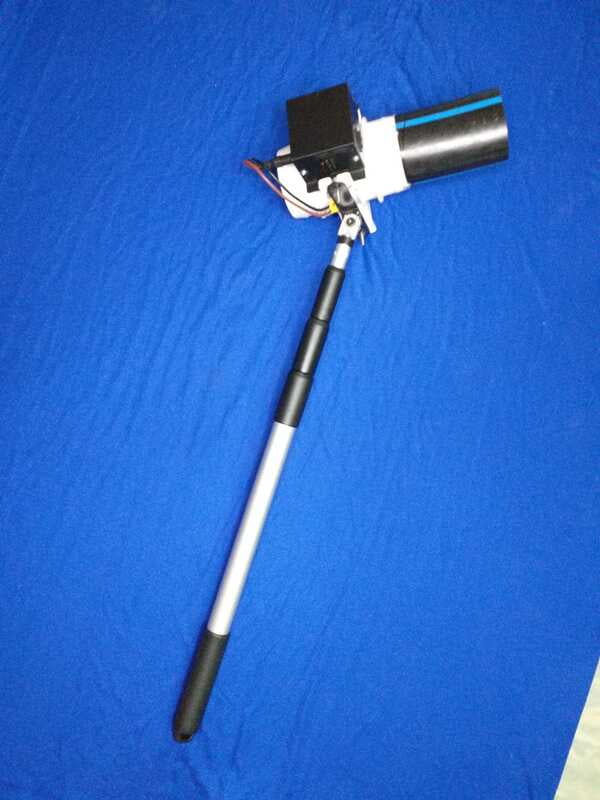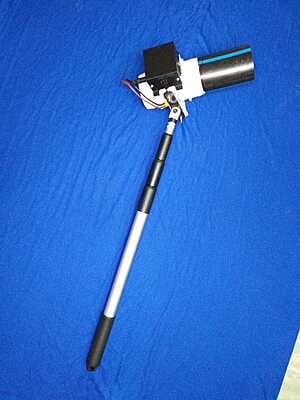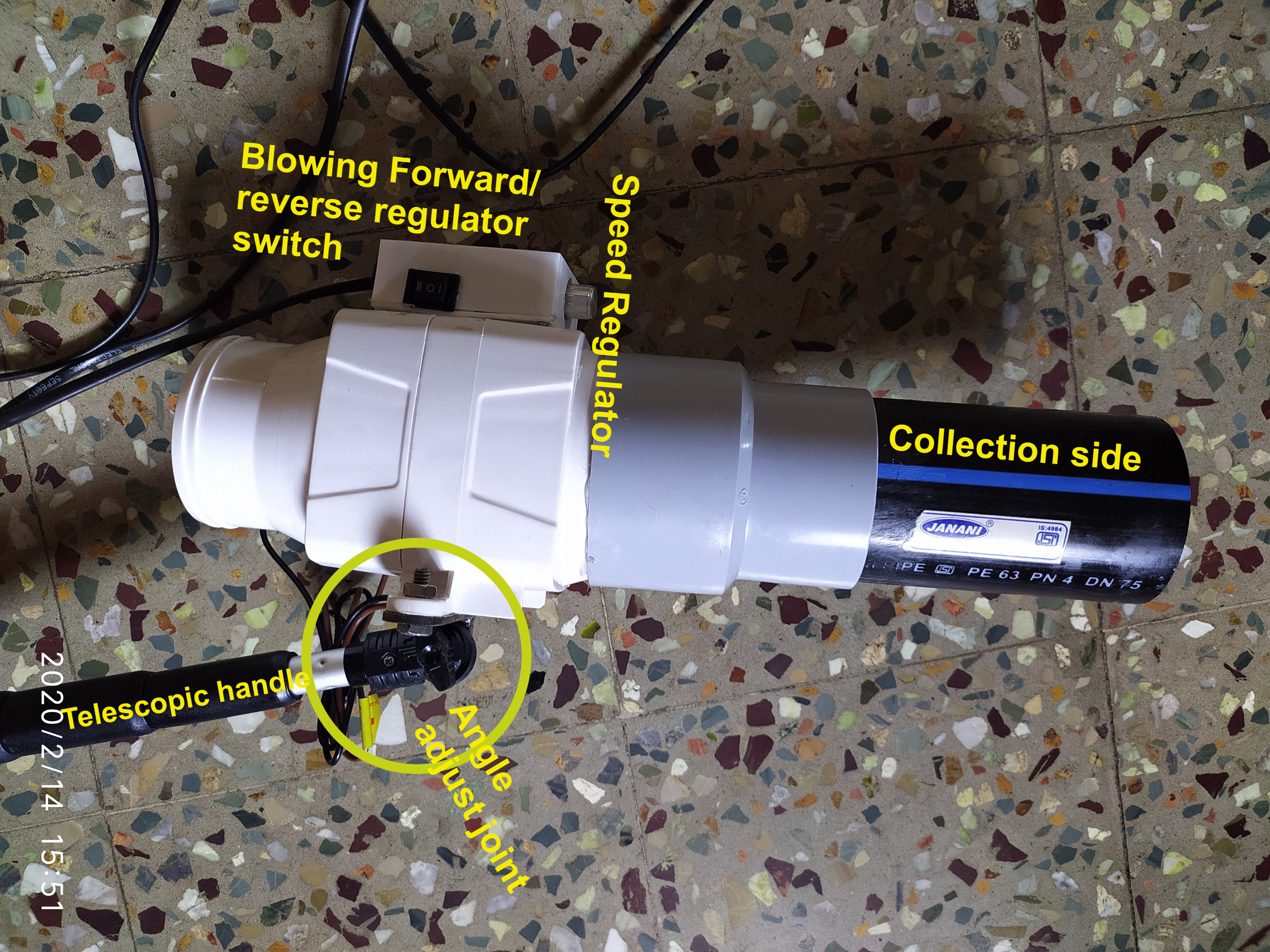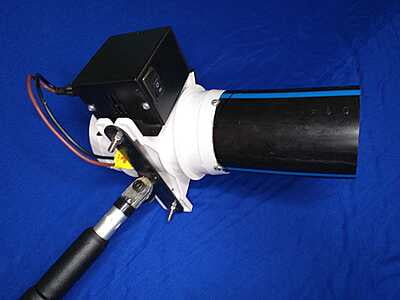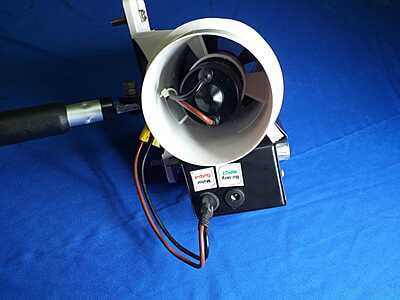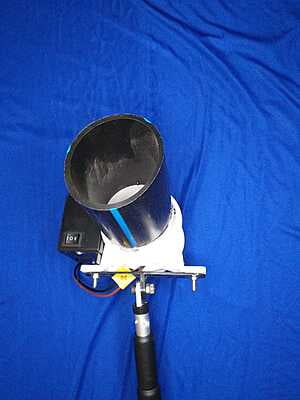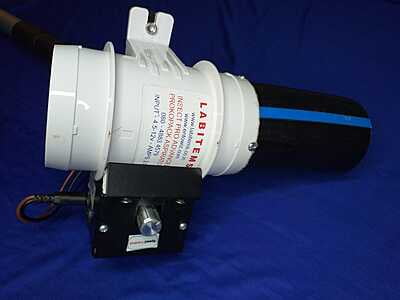 insectPRO Improved Prokopack Aspirator
Mechanical aspirator for collection of different kinds of insects from various places. The wide mouth aspirator straw provides a cushion against accurate targeting the collections. By swinging the aspirator one can able to collect mid air flying insects. The powerful motor with speed control option helps to collect all kinds of insects with a minimal damage. The advanced Prokopack is 2.5 foot in length in retractable position and is 5 to 6 foot in length when extended. The telescopic handle provides an option to collect insects from heights i.e, up to 10 foot height collections are possible from deep spaces like underground drainages, storage water tanks, difficult reach narrow spaces, under furniture, or from tall trees. The aspirator has an option to reverse the air flow meaning the collections can be transferred into the containers effortlessly into the small insect cage provided.
Video instructions
Recommendations
Collecting insects from fruit tree, tall plantations, crevices, tree holes, fruit flies, bigger insects, moths and lepidopteran insects, field collections of mosquitoes, collections of mosquitoes from standing water bodies, storage tanks, underground drainages, other similar difficult to reach areas
Care Instructions
Recommend to follow safety instructions as is the case with any other electronic items. Please read instructions carefully before attempting to charging the SMF batteries provided to use with the insectPRO advanced Prokopack Aspirator
Product Details
Specifications
Click here
to buy this product on GeM

The uniqueness of the insectPRO prokopack
aspirator
is in reduction of time required for
field sampling
of insects. The aspirator runs with
4 to
12v battery
. The unit has an electronic controller that helps with reverse blowing option and a speed controller. The speed control that effects in controlling damages inflicted on the insect collections by setting up the unit at a desired suction pressure. While the reverse blow option helps in blowing out the collections on to the light weight cage provided with the unit. The complete insectPRO Prokopack Aspirator unit is attached to an extendable telescopic aluminium pole to reach up to 10ft height or length. The opening of the aspirator orifice is 80mm or 8cm which makes field collections of mosquitoes very fast and quick. The aspirator has power to pull flying insects and from a small crevices or tiny spaces. Since the insectPRO advanced Prokopack aspirator is attached to a
telescopic pole
it can easily reachable to difficult reach collection areas like bushes, tree holes, mud water, swampy soils, deep water tanks, agriculture fields, and water ponds etc.
The aspirator has improvements like fan speed control and reverse blowing both will improve the collection experience by reducing damages to the insects while collecting and avoid carrying multiple collection bottles to handle the samples.

Eliminates need for use of multiple

collection containers

while doing

mosquito

/

insects sampling. The unit has reverse blowing option so the collections can be safely ejected into collection cages.

The cages are very light in weight and are suitable to hold around 1000 mosquitoes

Contents:
The aspirator consists of main collection body with control unit,
a battery
(usually 12v 7ah SMF will be given)
, an
auto cut-off charger for battery
, 1 mosquito collection cages (
4M1515
),
one extension pole (3 Step)
-Can request for 4 step extension pole-
for attaching the main collection unit of the aspirator,
a bag
for holding all the things together for easy carrying around the field while doing collections.
insectPRO advanced Prokopack Aspirator Gaborone, insectPRO advanced Prokopack Aspirator Porto-Novo, insectPRO advanced Prokopack Aspirator Ouagadougou, insectPRO advanced Prokopack Aspirator Gitega, insectPRO advanced Prokopack Aspirator Praia, insectPRO advanced Prokopack Aspirator Luanda, insectPRO advanced Prokopack Aspirator Algiers, insectPRO advanced Prokopack Aspirator Praia, insectPRO advanced Prokopack Aspirator Yaoundé, insectPRO advanced Prokopack Aspirator Bangui, insectPRO advanced Prokopack Aspirator N'Djamena, insectPRO advanced Prokopack Aspirator Moroni, insectPRO advanced Prokopack Aspirator Kinshasa, insectPRO advanced Prokopack Aspirator Brazzaville, insectPRO advanced Prokopack Aspirator Yamoussoukro, insectPRO advanced Prokopack Aspirator Djibouti, insectPRO advanced Prokopack Aspirator Cairo, insectPRO advanced Prokopack Aspirator Malabo, insectPRO advanced Prokopack Aspirator Asmara, insectPRO advanced Prokopack Aspirator ​​Mbabane, insectPRO advanced Prokopack Aspirator Addis Ababa, insectPRO advanced Prokopack Aspirator Libreville, insectPRO advanced Prokopack Aspirator ​​Banjul, insectPRO advanced Prokopack Aspirator Accra, insectPRO advanced Prokopack Aspirator Conakry, insectPRO advanced Prokopack Aspirator Bissau, insectPRO advanced Prokopack Aspirator Nairobi, insectPRO advanced Prokopack Aspirator Maseru, insectPRO advanced Prokopack Aspirator Monrovia, insectPRO advanced Prokopack Aspirator Tripoli, insectPRO advanced Prokopack Aspirator Antananarivo, insectPRO advanced Prokopack Aspirator Lilongwe, insectPRO advanced Prokopack Aspirator Bamako, insectPRO advanced Prokopack Aspirator Nouakchott, insectPRO advanced Prokopack Aspirator Port Louis, insectPRO advanced Prokopack Aspirator Rabat, insectPRO advanced Prokopack Aspirator Maputo, insectPRO advanced Prokopack Aspirator Windhoek, insectPRO advanced Prokopack Aspirator Niamey, insectPRO advanced Prokopack Aspirator Abuja, insectPRO advanced Prokopack Aspirator Kigali, insectPRO advanced Prokopack Aspirator São Tomé, insectPRO advanced Prokopack Aspirator Dakar, insectPRO advanced Prokopack Aspirator Victoria, insectPRO advanced Prokopack Aspirator Freetown, insectPRO advanced Prokopack Aspirator Mogadishu, insectPRO advanced Prokopack Aspirator Cape Town, insectPRO advanced Prokopack Aspirator Bloemfontein, insectPRO advanced Prokopack Aspirator and Pretoria, insectPRO advanced Prokopack Aspirator Juba, insectPRO advanced Prokopack Aspirator Khartoum, insectPRO advanced Prokopack Aspirator Dodoma, insectPRO advanced Prokopack Aspirator Lomé, insectPRO advanced Prokopack Aspirator Tunis, insectPRO advanced Prokopack Aspirator Kampala, insectPRO advanced Prokopack Aspirator Lusaka, insectPRO advanced Prokopack Aspirator Harare,
Aspirator
Types of Aspirator

Mechanical Aspirator

Power Requrement

DC

Aspirator Straw

NA

Type of Aspirator Straw

Straight

Opening of the Aspiration Straw

NA

Suitable for

Both for Agriculture and Medical Entomology

Warranty on Aspirator

6moths

Warranty on Accessories like Collection Vial and Straw

1 Year

Total Number of Aspirator Straws

1 no's
Battery Charger
Battery Charger Supplied

Yes

Battery Type Chargeable

SMF or Lead Acid Batteries

Capacity of Battery Chargeable

One 12v and two numbers of series connected 6v batteries

Chargeable Power

0.5, 1.0 or 1.5 amps

Operation

Auto cut-off feature available
Power Requirements
Power Requirement

Yes

DC Power Use

Yes

AC Power Use

No

Battery Operated

Yes

Battery

4.5 to 12v

Connecting Cable Required

Yes

DC Cable Required

Yes

Rechargeable Batteries

Rechargeable Lead Acid

Are Required Batteries Supplied with the Unit

Yes

Battery Charger

Yes

DC Power Cable Length

5 m

AC Power Cable Length

NA