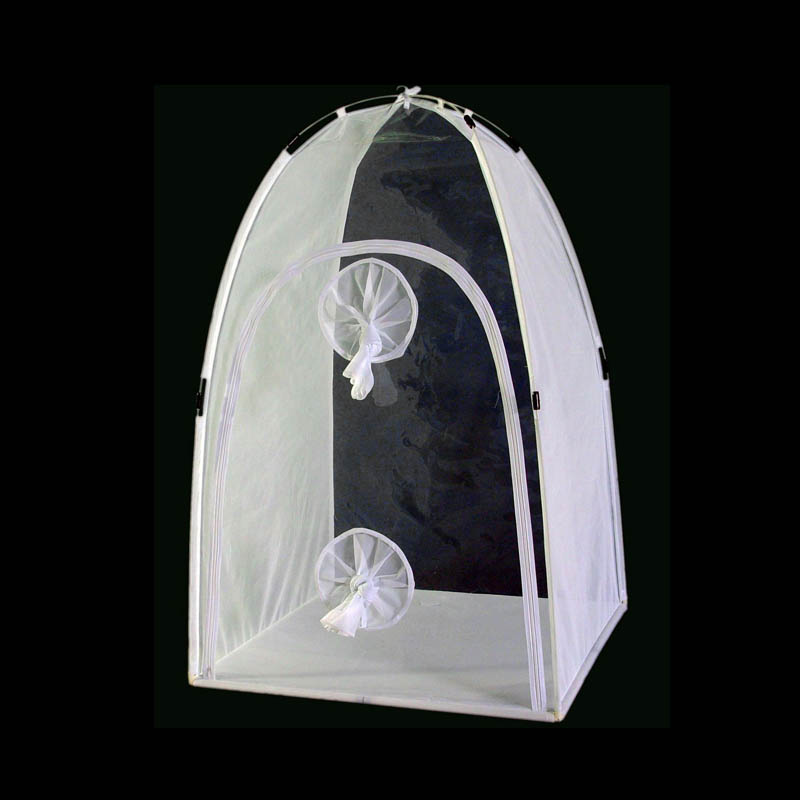 Insect Rearing Tent 2400F
Non-returnable
Insect Rearing Tent (W75 x D75 x H115 cm3 | 150 x 150 | 160 µm aperture) Weight: 800gms Uses: To rear insects and separating the specific plants among a group of similar plants for controlled studies https://www.labitems.co.in/product-page/insect-rearing-tent-bd2400f
Specifications:
Dimensions: W75 x D75 x H115 cm
Net Weight: 800 grams
Main Material: Netting | Nylon
Mesh Size: 150 x 150 | 160 um aperture
Description:
The same dimensions as the 2400F insect tent, instead of using 96 x 26 mesh Polyester, this 2400F is sewn using fine 150 x 150 mesh Nylon to effectively keep aphids, thrips, and parasitic wasps from escaping or entering the tent.
The 2400F insect tent is constructed so that support poles are outside the enclosure. There are no places for insects to hide inside 2400F.