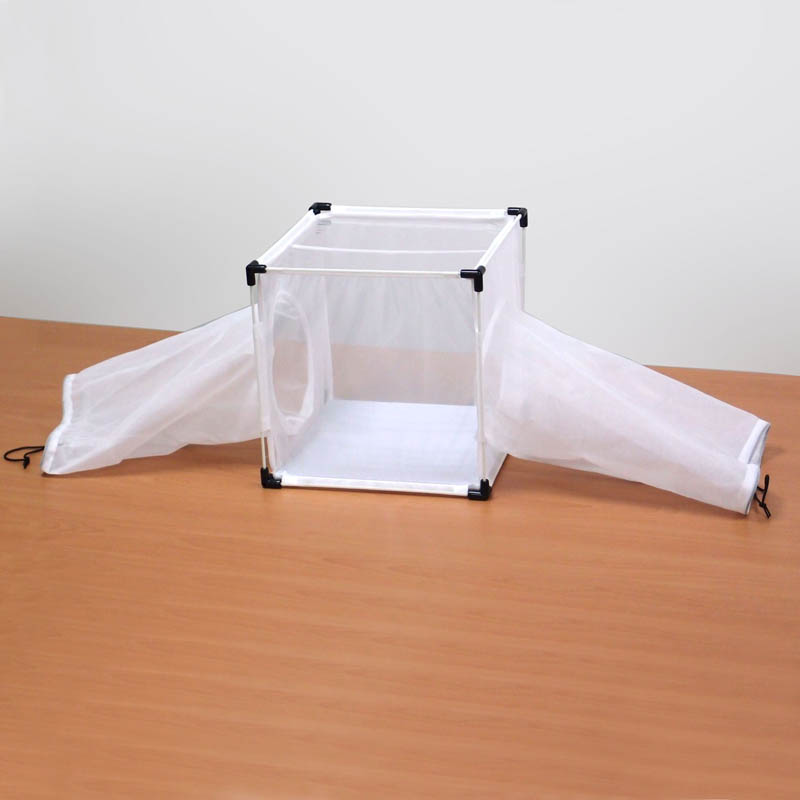 Insect Sample Handling Cage 4S3030D
Non-returnable
Light weight, modular, easy to carry insect rearing cages. The openings of the mesh are 680 micro meters or 0.68mm. Sufficient to rear any kind of insects including white flies. These cages are identical to 4S series except front panel
Specifications:
Dimensions: W32.5 x D32.5 x H32.5 cm
Net Weight: 290 grams
Main Material: Netting | Polyester
Mesh Size: 96 x 26 | 680 μm Aperture
Mesh Panel: Top, Back, Right, Left
Opening: 1 x Front Sleeve & 1 x Back Sleeve
Description:
Of same materials and dimensions of 4s3030 insect cage, each 4s3030D has sleeves on opposite panels for handling insects inside the cage. Each sleeve has an elastic band for wrapping around the wrist to prevent insects from escaping. Top and front panels are of clear plastic for observation.
You can view accessories for parts and replacements