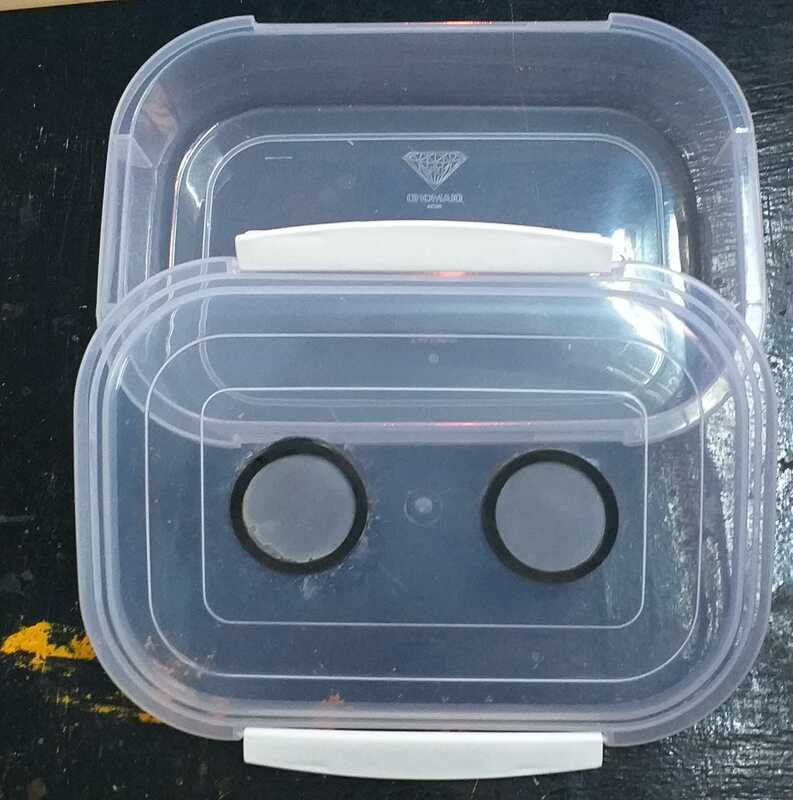 Insect Rearing Container 1.5 Lit with Aeration Hole
Insect rearing container with 1.5 lit capacity with two aeration holes for easy exchange of air and light to maintain right amount of food moisture and temperature. Continuous, slow exchange of air from the container prevents excessive buildup of moisture in the container and also prevents build up fungi or other harmful microbes. These containers can be used for various insectary activities in general. For mosquitoes, sandflies larvae or general rearing of larvae can be performed. For other variants, please look here
Recommendations
General Entomology: Can be used to rear specific insects on live food. Aeration holes allows maintain of right moisture on food. Can be used to rear small colonies that might be collected from a specific location. Since these boxes are medium in size, several numbers of location specific isolates can be reared with minimal insectary space. Also can be carried to field to collect insect samples. Medical Entomology: Can be used as larval trays. Since the container has a lock which prevents accidental loss of larval samples in case of fall. Also the aeration provision prevents the buildup of bacterial scum on the surface of larval water. The emerged adults can be contained inside the container. Sandflies larvae can be reared.
Care Instructions
Do not bleach or wash in harsh water with chemicals. Use mild soap and sponge to rinse the containers. Chemical sterilization can be preferred over autoclaving for long term use. These boxes are sturdy and durable can be used repeatedly any number of times.
Insect rearing container with 1.5 lit capacity with two aeration holes for easy exchange of air and light to maintain right amount of food moisture and temperature. Continuous, slow exchange of air from the container prevents excessive buildup of moisture in the container and also prevents build up fungi or other harmful microbes. These containers can be used for various insectary activities in general. For mosquitoes, sandflies larvae or general rearing of larvae can be performed.