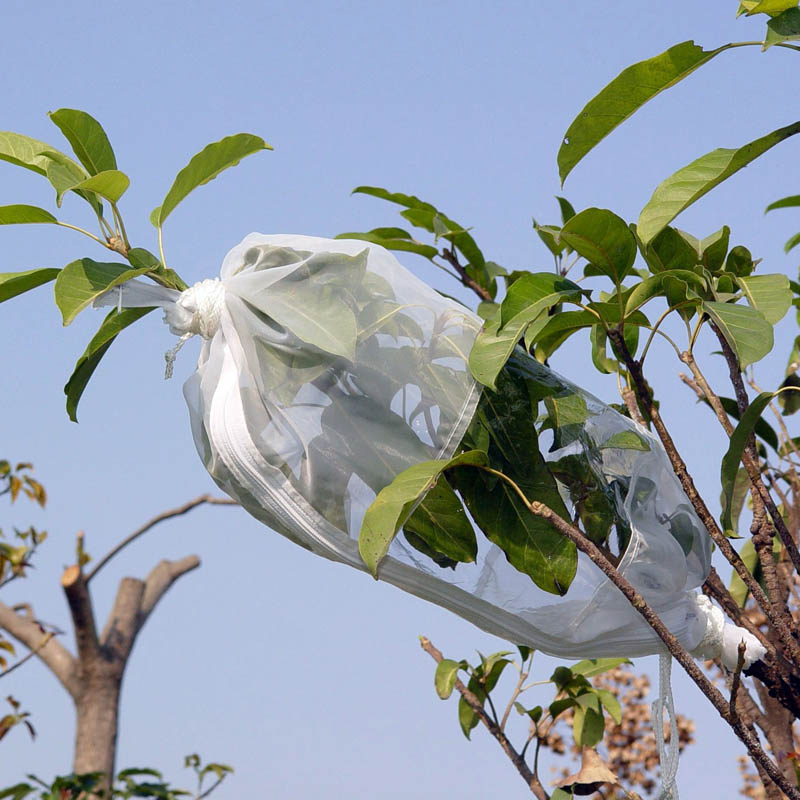 Insect rearing bag L40 x W20cm
Non-returnable
In-situ studying insects on the plant, and their interactions and responses to changing weather conditions. Bionomics and life-table parameters can be studied under controlled environment. Studying insect-insect like predator-prey studies can be accurately be measured under field and uncontrolled natural weather conditions.
Specifications:
Dimensions: L40 x W20 cm
Net Weight: 40 grams
Main Material: Netting | Nylon
Mesh Size: 104 x 94 | 300 μm aperture
Description:
Made of fine Nylon netting 104 x 94 mesh, these insect rearing sleeves solve problems of studying insects in-situ. Each sleeve has a large clear window for observation, one full-length zipper that allows the sleeve to open flat, and long strings for sealing the ends around branches. Sleeves of the same size may be zipped together to gain diameters required to enclose sections of tree trunks.
Non-Exhaustive application areas:
Determination of ETLs, rearing of insects in-situ, preserving live insects on plants, observing unknown aspects of insect's life cycle, collection of all life cycle stages of insects, measuring plant - insect interactions, insect - insect interactions, recording plant damaging or feeding preference behavior of insect species, natural predator - pray interactions, response of insects to the weather and climatic changes etc. Slide the bag over the leaves, around stamps, or other plant parts.
For accessories, missing parts and replacements please see here