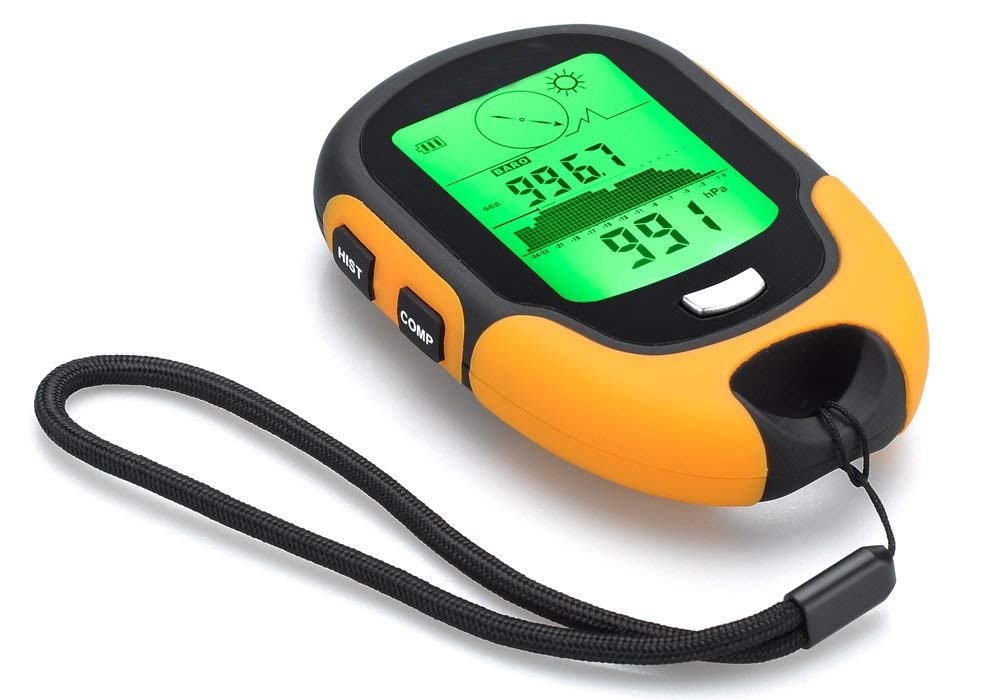 Altimeter LI-IR-509
Non-returnable
Digital altimeter to measure heights based on barometer
Description:
Total Altitude Gain & Loss

Max./ Min. memory for Altimeter and Barometer Pressure

Compass With Barometer Pressure History & Graphical Display

Electronic barometer Weather Forecast (Sunny, Slightly Cloudy, Cloudy, Small Rain, Large Rain)

USB Rechargeable Battery & Low battery indication
Warranty: 6 months. As a standard warranty policy, no physical damages are covered. Any alterations, check by third party, or open of the instrument deemed expiry of warranty.