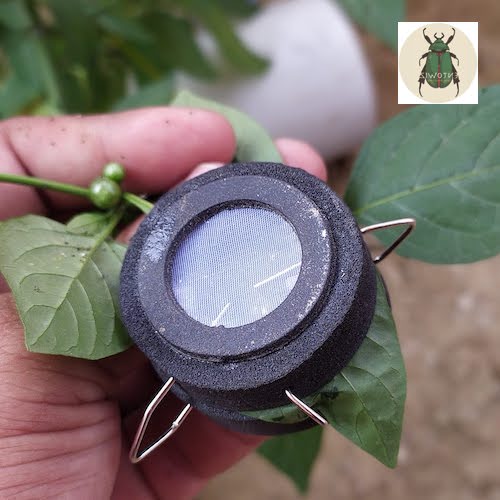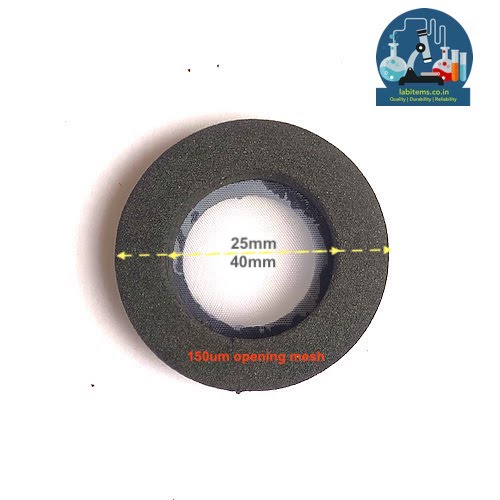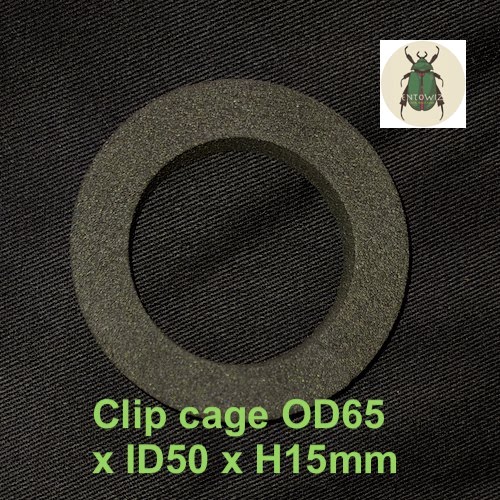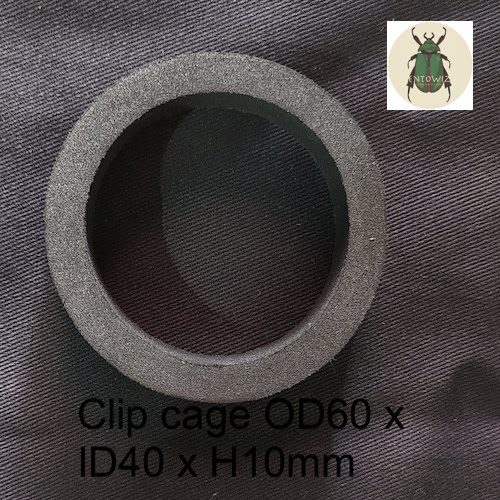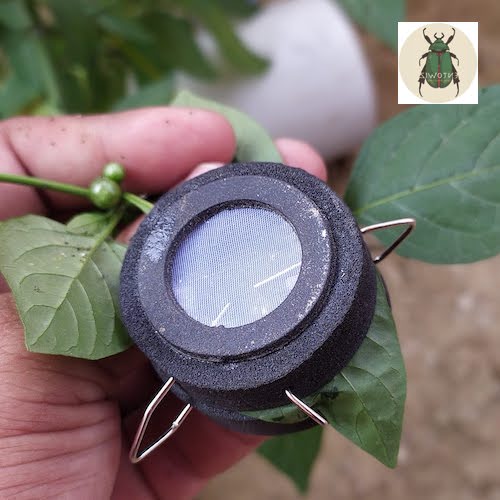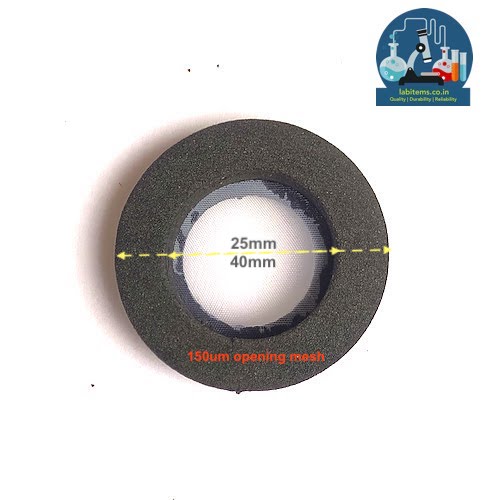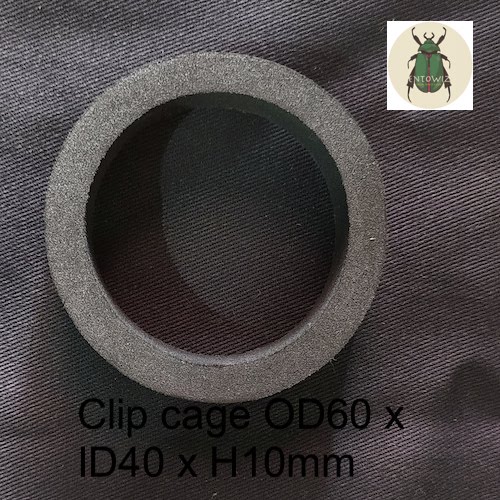 Clip Cages for Insect - Plant Interaction Studies
Non-returnable
Clip cages for studying #insects - plant interactions, studying effect of chemicals on insects in field conditions, measuring more accurate ETLs under field conditions, understanding resistance or tolerance governing part of the resistant plant variety, realtime accurate screening of germ plasm or register variety for resistance status, monitoring of insecticide resistance, interactions between plants and insects under natural conditions, etc. Please watch a working video here
This frame-less clip cage is used to contain small insects like
whiteflies
on host plants. It is constructed of
150 x 150 mesh no-thrips screen
bonded to two plastazote foam rings. The foam rings are placed on each side of the subject leaf under investigation. They are held in place by three
supplied staples as shown in the picture or below video
that are inserted in the appropriate positions. The angled shape of the staple serves to clamp the rings snugly against the leaf. Four or six (depending on the clip cage model selected) staples are supplied with each cage. Each ring has an outside dimension of 1-7/16″, inside dimension of 1″ and thickness of 3/8″ 40 x 25.4 x 9.5 mm or 50 x 40 x 15 mm or 65 x 40 x 10 mm.
The color of the foam ring might change between white and grey to black color depending on the stock availability. Similarly, the color of the mesh used for clip cages might change. But with our internal analyses, black color mesh allows maximum light to pass through the rings so the effect of mesh on photosynthesis is minimized.
NOTE: Price is for each of the clip cage a pair of identical units to sandwich the leaf and minimum order to be made is 12 units.
Clip cages, plant insect interactions, small cages, clip cages for white flies, clip cages for aphids, Alabama, Alaska, Arizona, Arkansas, California, Colorado, Connecticut, Delaware, Florida, Georgia, Hawaii, Idaho, IllinoisIndiana, Iowa, Kansas, Kentucky, Louisiana, Maine, Maryland, Massachusetts, Michigan, Minnesota, Mississippi, Missouri, Montana, Nebraska, Nevada, New Hampshire, New Jersey, New Mexico, New York, North Carolina, North Dakota, Ohio, Oklahoma, Oregon, Pennsylvania, Rhode Island, South Carolina, South Dakota, Tennessee, Texas, Utah, Vermont, Virginia, Washington, West Virginia, Wisconsin, Wyoming,