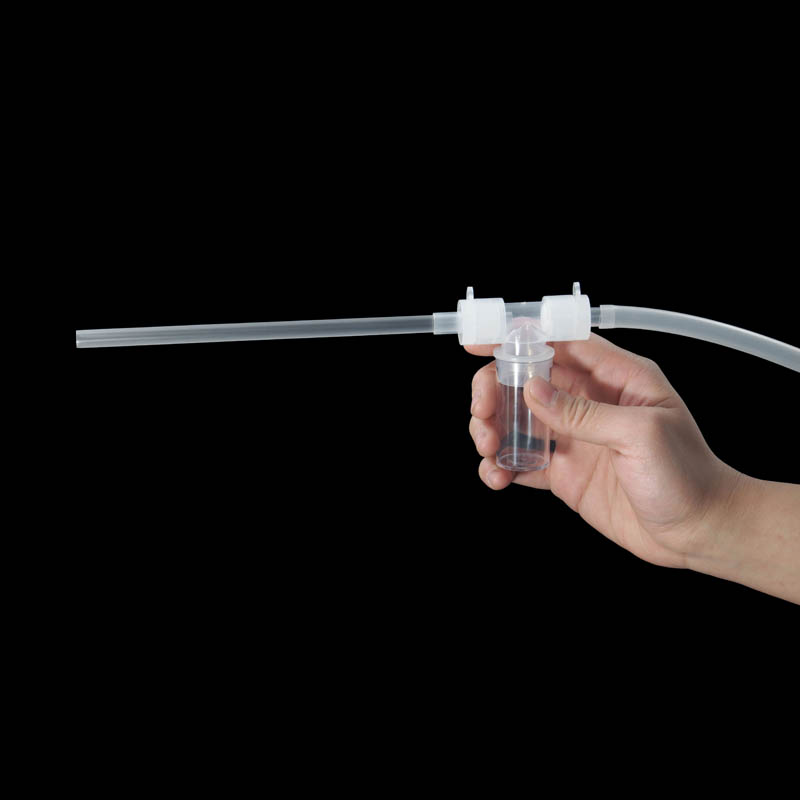 T-type Aspirator w/6, 8 or 12 mm Pick-up Straw
Non-returnable
Filter at air-exhaust side of insect collecting compartment decreases risk of swallowing hazardous particles and reduces air pressure damage to insects. T-shape insect collecting compartment provides a comfortable way to hold the aspirator for field as well as laboratory collection of insects. Working video of T-type aspirator either manual or semi-mechanical way can be viewed here
Opening Size of the Aspirator
Product Details
Specifications
Specifications:
Dimensions: 6 mm pick-up straw
Net Weight: 60 grams
Main Material: Plastic | Polystyrene
Pooter Style: Inhaling-type | T-shape
Description:
Filter at air-exhaust side of insect collecting compartment decreases risk of swallowing hazardous particles and reduces air pressure damage to insects. T-shape insect collecting compartment provides a comfortable way to hold the aspirator for field as well as laboratory collection of insects.
Four vials DP0079-5 and DP0101-2 are included for insect collecting and insect storing use. Vial DP0101-1 is also compatible, which is not included in the package.
For accessories, missing parts and replacements please see here
Recommendation: You may also convert this mouth sucking aspirator into semi-automatic by attaching suction bulbexternally. This bulb accessory to be purchased separately.
Aspirator
Type of Aspirator

Mouth Manual Aspirator

Battery Power Needed

NA

Convertible to Semi-Mechanical Aspirator

Yes, with an additional purchase of Blowing unit

Dia of the Aspiration Straw Opening

6 or 8 or 12mm

Length of Aspiration Straw

10 cm

Collection Tube Type

Straight

Suitable for Collection of

For both Insectary, field work

Suitable for Height

5-7 foot height

Length of the Silicone Tubing

60-90 cm

Regular Cleaning of Collection Tubes

Yes, Only with DD water

Material used

Plastics + Silicone