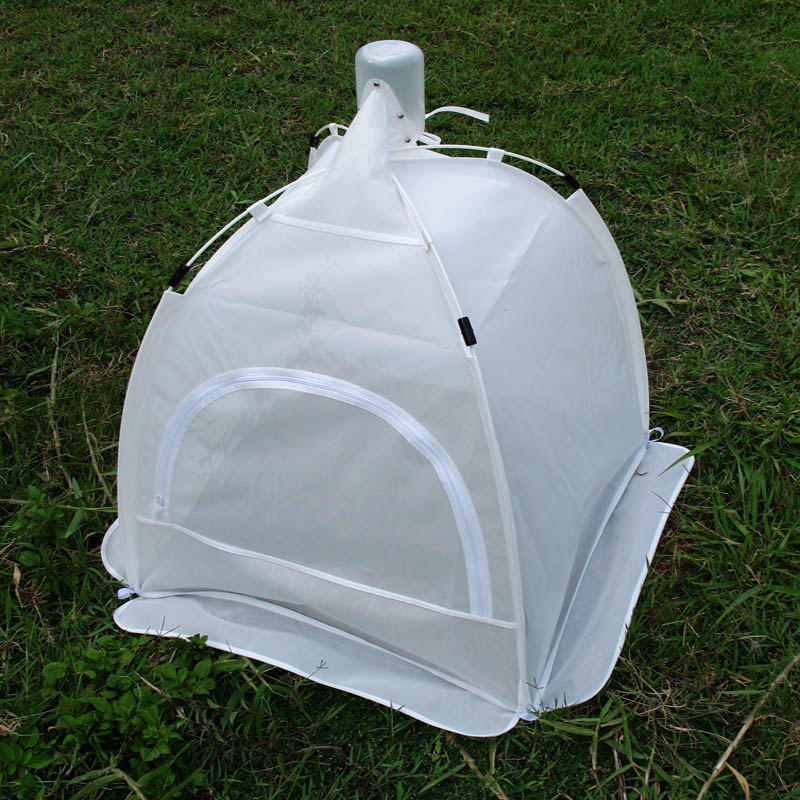 Soil Emergence Trap - White BT2006
Non-returnable
Soil Emergence Trap - White HSN 3926 Dimensions: L60 x W60 x H60 cm Net Weight: 490 grams Main Material: Netting | Polyester Mesh Size: 108 x 32 | 470 um aperture https://www.labitems.co.in/product-page/soil-emergence-trap-white
This emergence trap is the fine-mesh version of white soil emergence trap. Its thicker 108 x 32 mesh Polyester netting is almost twice as durable as the 96 x 26 mesh Polyester netting) in direct sunlight.
The flaps around the base can be covered with soil to keep the insects inside. Loops at four corners are for the tent pegs (NOT included) needed in wind. A large dome-shaped zipper is in one panel for easy access to inside.
NOTE: Tent pegs and carrying bag are NOT included.