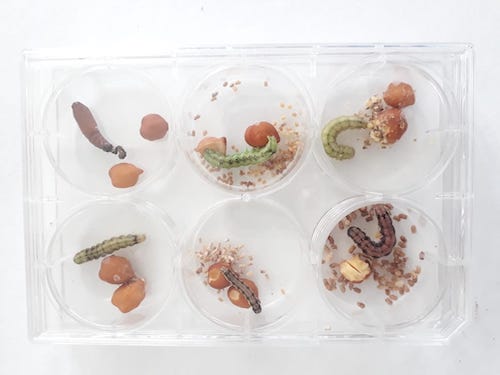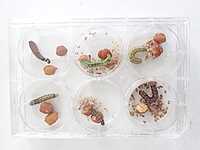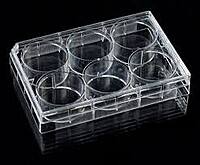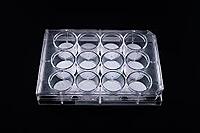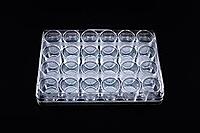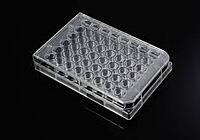 Insect Bioassay Trays 6, 12, 24 and 48 wells
Non-returnable
6 Well Insect Rearing Cell Plate, TC Treated, Sterile HSN: 3926 Specs: Made of high quality polystyrene. Available in sterilized form. Each of the Insect Rearing Cell Plate comes in Individual packing.
Product Details
Specifications
Dimensions:
6 well Plate size: 12.5cm or 5 inch L x 8cm or 3.5 inch w x 2.5 cm or 1 inch depth. The diameter of the each of the six cells are 3.5cm dia x 2.5cm depth
Description:
Insect rearing cells 6, 12, 24 or 48 trough plates are made of a very high-quality material for the uniform spread of food material. The plates are crystal clear help observe insect activities.
Excellent for separating specimens of the same population for individual examination under a microscope, or for treatment under the same environmental conditions. These sorting trays are adaptable to a variety of additional uses in the field or your lab work area.
Trays are made of injected molded polystyrene for exceptional optical clarity. Each line of the cell troughs have condensation rings and are numbered by row and column. Extra thick base rim facilitates handling and pickup. Non-reversible lids are designed to ensure constant airflow. Cells have been tested for use with up to 95% ethanol alcohol with no apparent damage.
These plates are of great use to rear Helicoverpa larvae, individual insect colonies or Insect bioassays.
Features:
High transparency
Uniform growth surface of all walls that makes cleaning of plates easy for reuse in bioassays
Alphanumeric coding for easy identification or treatments identification in case of insecticide bioassays
Lid enables optimal gas exchange with the lowest possible evaporation of H20 from food that prevents quick drying of food
Variations: 6, 12, 24, 48 well insect sorting plates
*Minimum ordered quantity is 50 pcs or one pack/50pcs
You can view accessories for parts and replacements
| | | |
| --- | --- | --- |
| Bioassay well plate type | Surface Area (cm2) | Cell volume (ml) |
| 6-well | 9.6 | 1 to 3 |
| 12-well | 3.5 | 1 to 2 |
| 24-well | 1.9 | 0.5 to 1.0 |
| 48-well | 1.1 | 0.2 to 0.4 |
Bioassay Trays
Reusable

Yes

Transparent

Yes

Need ribbon or rubber band to tie the plates together

May be needed

Access to individual cells

No, all cells open when open the lid

Material

Polystyrene