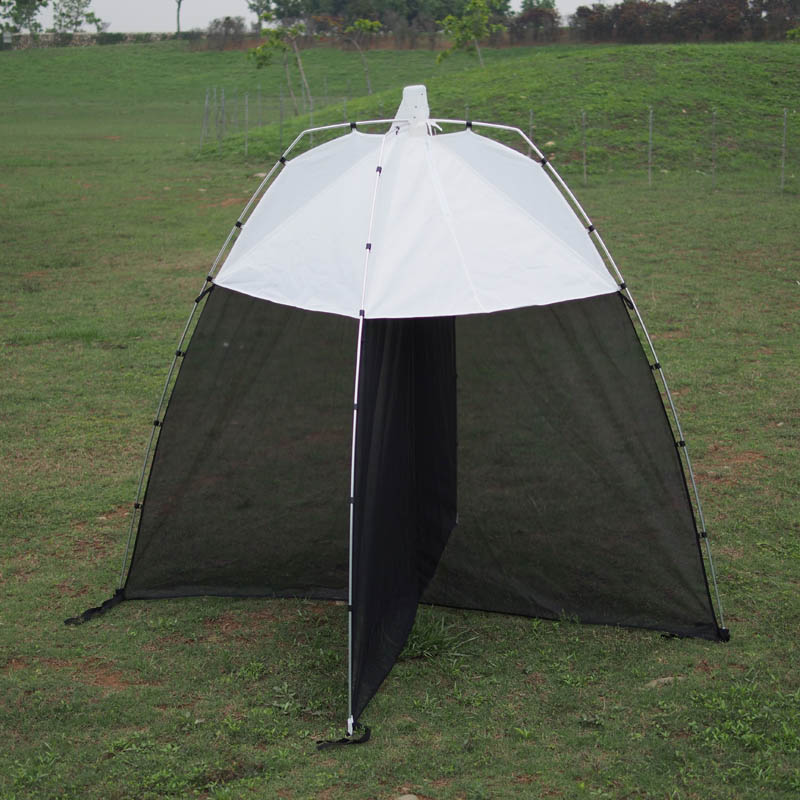 SLAM Trap Large
Non-returnable
Specifications:
Dimensions: L156 x W156 x H170 cm
Net Weight: 1.98 kilograms
Main Material: Netting | Polyester
Mesh Size: 96 x 26 | 680 um aperture
Description:
With similar structure as our standard SLAM trap, this large SLAM trap is much bigger 156x156x170 cm vs. 110x110x110 cm and has an interception area 2.4 times larger than the standard SLAM trap.
Installation of the large SLAM trap is straightforward. Simply clip hooks to provided shock-corded poles. It is self-supporting and extremely easy to reposition. The large SLAM trap has cross baffles so insects are collected from all four sides, making wind and sun direction less of a concern when considering trap orientation.
Of fine Polyester fabric, the large SLAM trap has a removable "moth excluder 2 x 2 mesh/square inch" at the collecting head entrance to prevent entry of unwanted large insects. The collecting head has a mesh ventilation window to optimize catch.
Since the large SLAM trap is much taller than the standard SLAM trap, it does not work on water.