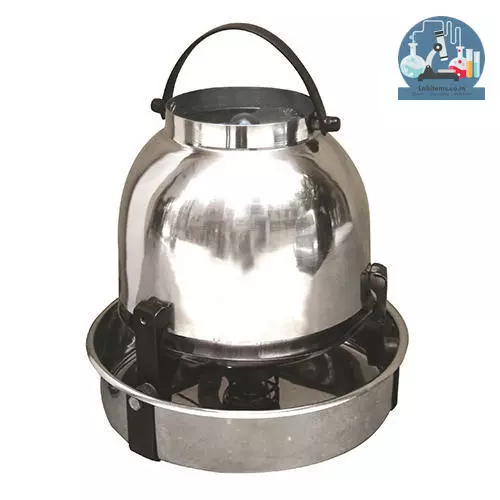 Humidifier for laboratory, insectary, mushroom cultivation LI-MR-45
Non-returnable
Laboratory humidifier made of SS 304, anti rust material. The unit used to maintain and regulate humidity in insectary, general lab and mushroom cultivation. Note that the unit doesn't comes with
humidity control unit
. The same can be purchased separately. Or you can consider a combo- humidifier with auto control unit here. Watch a working video
here
Description:
Humidifier with 5 lit tank, strollers, auto cut-off value to regulate water inflow, and an optional RH controller
The Insectary humidifier instantly converts liquid into a minute aerosols that are suspended for longer duration in the air. Due to high aerodynamic stability, the droplets remain suspended for a longer duration and thus ensure even spread of humidity across the space. A single unit can humidify/sterilize 250 Cu. Meters (700 cu. ft. in just 30 - 60 minutes.). Minute droplets may be less than 20 microns allows maintain humidity for longer duration.
The actual product may vary from the picture shown here. The additional improvements may be made to the standard model as and when additional features are available. It is noted that it may not be possible to communicate with each quote the updates made either on color or working specs so we would like to declare such things here for user convenience.
Recommendation: The unit does not comes with humidity controller. You need to buy a manual setting auto controller separately. You need to connect the humidifier to the controller to modulate the humidifier as per desired RH%.
Consider also a temperature cum humidity control systems (only regulators, or a model where humidifiers and heating blowers are included)
You can view accessories for parts and replacements
Watch a working video here